This service is suitable for prducts in smsll package or mail. We provide service from Bangkok to all counters around the world.
Hand Carry / Onboard Courier (OBC)
For critically urgent delivery, Hand Carry/On Board Courier Service is one of the fastest of transporting suitable for the super urgent shipment such sa mold, prototyp product,sample of blood and spare part. Our staff accompanied by an in-flight passenger with the customer's goods as their baggage and literally hand-carry them to their customer's required destination. This service is the fastest, trusted and reliable. We are able to provide Hand Carry/On Board Courier servie in the United States, Europe, Oceania and Asia.
Cargo insurance serie will help to protect against loss and damage to your goods while being transported by sea and air.
We can facilitate the import and export customs formalities services, including document processing for customs entry, BOI formalities, and other relevant documents. This makes your cargo movement convenient, time saving and cost-effective for you
บริษัทฯ ได้รับการประกาศอนุญาตให้เป็นตัวแทนออกของระดับมาตรฐานเออีโอ (Authorized Economic Operator)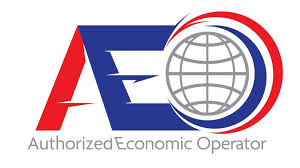 To prevent your goods from being damaged,we offer you on and off-location packaging services : lashing made-to-size shipping crate, pallet and transportation.